Yvonne Johnson bio

Yvonne Johnson Audio Samples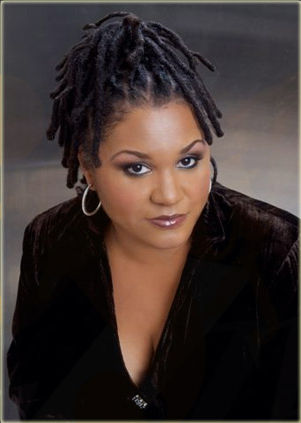 Yvonne Johnson
 When looking for the consummate pianist/vocalist with the right sound and presence, look no further than acclaimed artist-songwriter Yvonne Johnson. Yvonne has been setting stages on fire for over twenty years with her lavish keyboard and acoustic piano sound. Whether she is playing gospel, pop, rhythm and blues or stretching out in the jazz idiom her diverse background of musical taste is always evident through her funky and passionate interpretations.
Hailing from the Washington DC area, Yvonne established her love for the piano at the age of nine and by fifteen she was composing for local theatres. She considers her love for creating and performing music as a "joyous and spiritual journey". While Yvonne is considered a jazz artist her music is greatly influenced by Stevie Wonder, George Duke, Miles Davis, Joe Sample, Donny Hathaway, Patrice Rushen, Herbie Hancock, Bill Evans, Oscar Peterson, and The Yellow Jackets.
As her reputation expanded across the Washington metropolitan area, Yvonne received invitations for national opportunities that included the famed Apollo Theatre in Harlem, NY and The National Jazz and Heritage Festival in New Orleans. She has shared the stage and opened for numerous well known artist's such as Ronnie Laws, Kim Waters, Roy Ayers and Bobby Humphrey.