Ro Cube Bio

Music Samples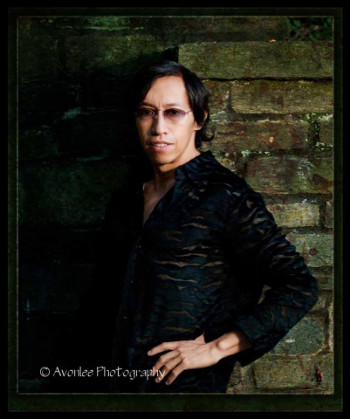 Ro Cube's philosophy is simple. Pure entertainment translates into the ultimate party experience with the end goal of everyone having fun! Ro believes everyone should leave satisfied, and he effortlessly engages the client and guests. He has earned a stellar reputation as a band leader, musician, DJ, teacher, artist, and performer for many years. Ro is very capable of uniting and motivating any audience into a festive celebration. Whether he's behind the keyboards, on the DJ console, fronting a band, or leading the crowd in a line dance, Ro delivers the right performance while remaining mindful of mixing classic and contemporary hits.
Ro has traveled coast to coast. He also has taken his art out to sea and internationally with top acts and artists. When it comes to arranging seamless musical transitions and genres, Ro has the innate ability to orchestrate an unparalleled experience with relentless versatility.
He also appreciates all facets of customer satisfaction. Ro's priority is to assist you in managing, consulting, and customizing your event by giving attention to (but not limited to) musical selections and timeline details.
On location, Ro is the consummate professional. He is proactive about the coordination of schedules between planners, caterers, and guests. Ultimately, Ro wants to ensure your event is a smooth, enjoyable, and unforgettable experience.
Ro Cube has had the privilege of playing with some of the best in the biz over the years. He knows firsthand the impact of great entertainment on audiences worldwide.
In the DC Metro area, Ro has performed at the U.S. State Department, British Embassy, Inaugural Balls of Presidents Bush and Obama, Carter Barron Amphitheatre, Blues Alley, and Spirit and Entertainment Cruises. He also has played at many outdoor festivals, including Wine in the Woods in Columbia, MD, with Damon Foreman and Blue Funk as the headlining act for many seasons.
Ro has served as musical director and sideman for such acts as Mannekin, Jaared, The Platters, The Temptations, Mary Wilson, Heatwave, Jane Powell, Prince Havely, Jessica Lynn, Phil Flowers & a Tough Act to Follow, and many more. Recent original collaborations include artists like Amij, Meredith Seidel, and Susan Faucon's Wammie Award Winning Killer Stilts.
Ro has traveled to perform gigs with Royal Caribbean International and Norwegian Cruise Line. He also has done shows in Las Vegas, New York, Los Angeles, Miami, Atlantic City, and Ocean City, MD. Dubai and S. Korea have been some of the farthest gigs.
Career highlights include sharing the stage opening for Jeffrey Osborne, Al Green, The Whispers, Kool and the Gang, Chubby Checker, Night Ranger, and Twisted Sister, to name a few. This is just a snap shot of Ro Cube's varied career which is a culmination of experiences blended in his DJ shows, musical group, and solo performances promising to take your event to the next level!