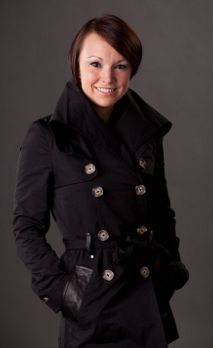 DJ Jaime Easson
Growing up in the Washington, DC area, Jaime was raised by a mom, who in the arts herself, encouraged her daughters flair for dramatics.  Jaime started at a very early age in dance, modeling, piano and theatre, cultivating even moreso her love for all things grande and beautiful!  Jaime has always been passionate about music and dance and has always had an entrepreneurial, go-getter attitude.
Jaime started working as a party motivator at the age of 16 with a local company.  Pumping up the party at bar/bat mitzvah's, corporate events and weddings.  She brought her youthful energy, years of dance moves and infectious smile to get everyone on their feet.  She quickly learned the art of emceeing and became a huge success as the voice and personality, interacting with the guests.  At the age of 19 she started competing and teaching ballroom dance.  Soon after, she moved to New York City to follow her dreams of dancing.  After many years of competing, she moved back to the DC area in hopes of starting her own business.
She was introduced to deejaying upon her return and fell in love with being "behind" the music. After so many years of dancing and being in front of the music, she immediately had a knack for being behind it and taking people on a journey. There aren't many female DJ's out there, so she can bring something different and exceptional to your event than your typical male DJ. Jaime brings with her versatility, experience, a great attitude and an abundance of energy that makes everyone around her want to have fun!
She will give you personal attention from start to finish and is happy to meet with you prior to booking and as many times before your event as needed. She will work with you on a timeline of events, vendor referrals , helping you pick out songs and is always there to answer and return your phone calls, or emails immediately.