About Hero

Hero Video

Hero Songlist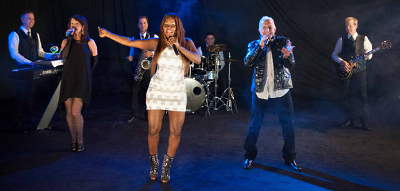 Hero
Hero is an explosive, high energy dance band, featuring the most talented entertainers and musicians in the mid-atlantic region.
When it comes to planning a perfect event, Hero can work in concert with your caterer, party planner and photographer to guarantee everyone's satisfaction.
The talented career of Hero singer Jon Goska has not only been regional but has also received national recognition. Jon has toured with major acts such as The Stray Cats and Bryan Adams, and his cameo on the Arsenio Hall Show showcased an original composition.
The Hero Band is recognized as one of the top party bands in the Mid-Atlantic - whether you are planning a wedding, bar/bat mitzvah, corporate event or just a party, be the Hero of your event by booking the Hero Band.
Video of the Band Hero