About Blue Funk

Blue Funk Video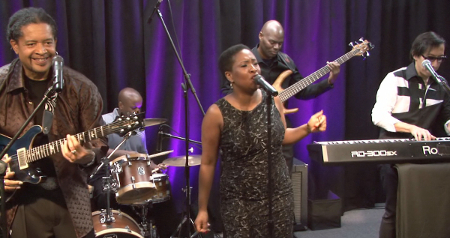 Blue Funk was founded in the late 90's by Damon Foreman and Ro Cube.
Blue Funk has literally performed for thousands of events including weddings, corporate events, major festivals as well as prestigious concerts. Blue Funk members all have extensive performance and recording experience within Blue Funk but also as season studio musicians and performers.
Blue Funk brings major talent to events with one major goal, to exceed the expectation of any and all clients that retain them to provide entertainment.
Blue Funk comes fully equipped with sound systems,lighting and all equipment required to successfully complete the event.
Blue Funk has a wide variety of repertoire spanning from 1940's jazz through current day top 40 material. They are happy to perform any special songs that may be asked of them for events.
Blue Funk further will provide upon request DJ services during the band breaks as well as Master of Ceremony services. We also have a professional event planner that is a part of our organization if that service is required.
Blue Funk can further provide music for ceremony and cocktail hour as we are well versed in classical as well as jazz repertoire.
Some Clients that have enjoyed Blue Funk in the past are as follows: Coca Cola Corporation, The Baltimore Orioles, The American Heart Association, The Howard County Chamber of Commerce, The Howard County Arts Council, Black Ankle Vineyards, Royal Caribbean Cruises, Howard County Tourism, Westinghouse Corporation, Black and Decker,Constellation Energy, BWI Corridor Chamber of Commerce, General Dynamics, Lockheed, Martin Marietta and many others.
Blue Funk is a professional organization that will treat your event with the utmost professionalism and care at an attractive price.